Alumni
Dear Alumni,
Our department, which aims to train Electrical and Electronics engineers who can be successful on an international scale, continues its efforts to improve the quality of education. In this regard, accreditation studies are continued by the Association for Evaluation and Accreditation of Engineering Programs (MÜDEK). The opinions of you, our graduates, are important for us in evaluating the quality of education. With your opinions and contributions, the performance outputs of our training program are constantly evaluated and improvements are made in our education system. For this, we invite you to our "Alumni Survey" under the "Surveys" main menu.
We wish you healthy days.
Department of Electrical and Electronics Engineering
Alumni Commission
Please follow us on social media:

The employment periods for the years 2015-2019 are presented below. Considering this period, it is seen that all of our graduates can find a job. In addition, for the majority of our graduates, this employment period is the first 6 months. Looking at the year 2020, it is seen that 93% of our graduates started working within the first year.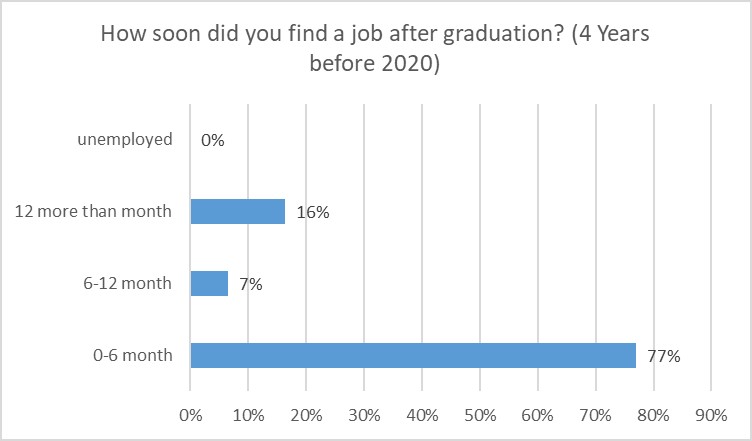 Considering the job fields of our graduates, it is seen that most of them are active in the field of R&D. Other than that, the fields of activity are maintenance, production, academic, and management, respectively.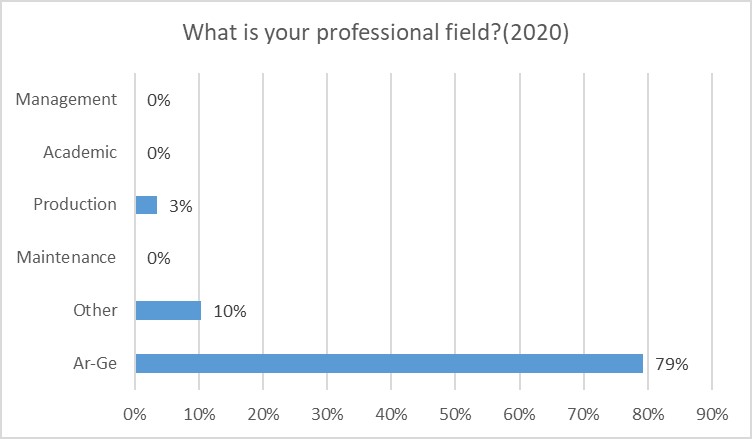 In addition, statistics on the postgraduate education status of our graduates by year are given below. As seen, approximately one-third of our graduates continue their postgraduate education.